Take your event beyond the walls of your venue!
HD cameras and streaming platforms, embedded right where you need it.
Ask us about video production services.
Take your event beyond the walls of your venue!
HD cameras and streaming platforms, embedded right where you need it.
Ask us about video production services.
Monograms and Gobos
See your name or logo in lights! Add a personal touch above your head table, or display something classy in the lobby to guide your guests into your banquet room. Chose a static image or an animated monogram, customized just for you.
FM Transmitter
Broadcast the audio from your event to nearby FM radios and be heard by more ears! Great for parades, drive-ins, or anytime you need to give your message farther reach. Book early so we may obtain a special broadcast certificate for your particular event date and location.
Fog/Haze and Bubble Machines
Fill the air with some fun! Fog and haze add some density to your room which allow your lighting effects to really pop when the particles catch the lasers, movers and washes… and who doesn't love bubbles?
Live AV Productions
Let us operate the audio, video, and lighting for your event! Reach out so we may customize a plan to suit your specific needs.
Other Services You May Enjoy
Red Deer trusts Juiced Events for Event Tech… and Entertainment like photo booths, DJs and MCs!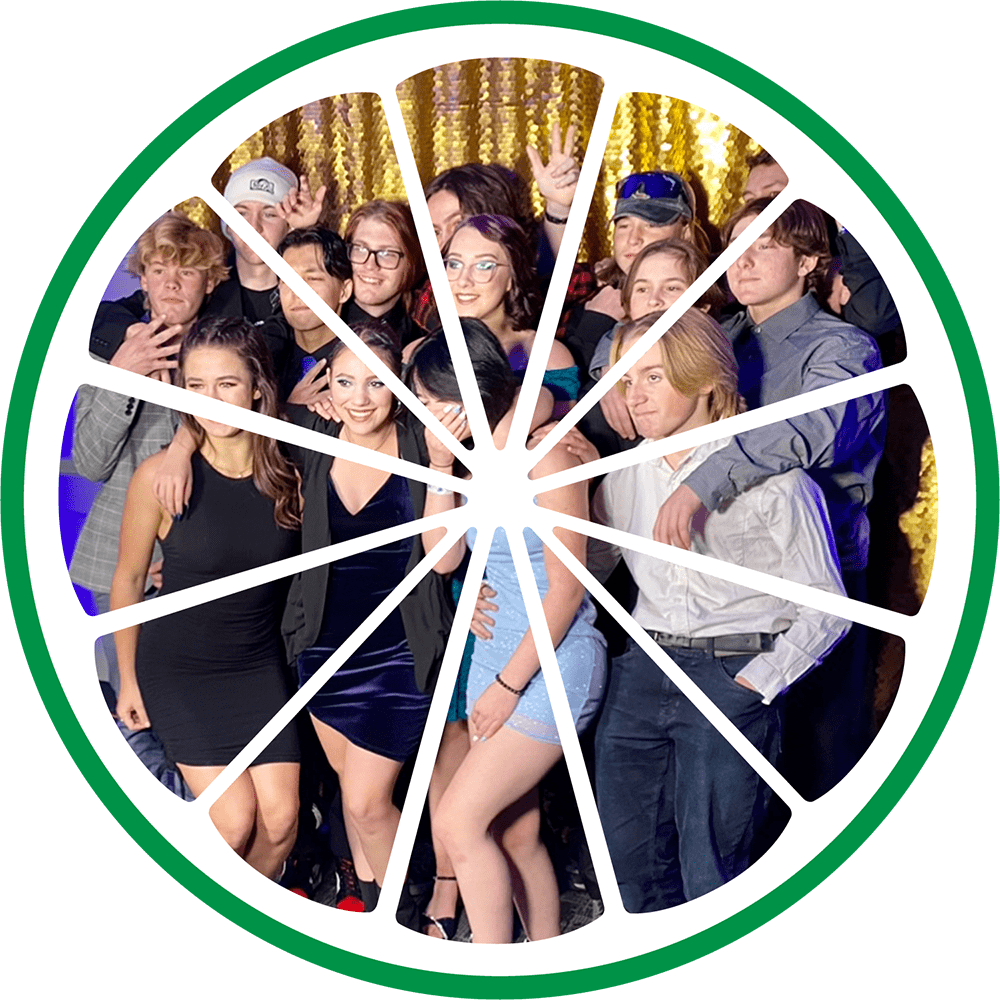 Whether the camera loves you, or you don't love the camera, a photo booth from Juiced Events is good clean fun for everyone! Huddle in a group or go solo. Grab a prop or keep it simple. Say cheese or make a face. Guests love the photo booth experience and appreciate receiving prints as a thoughtful party favour. Ask us about the many ways to personalize your photo booth!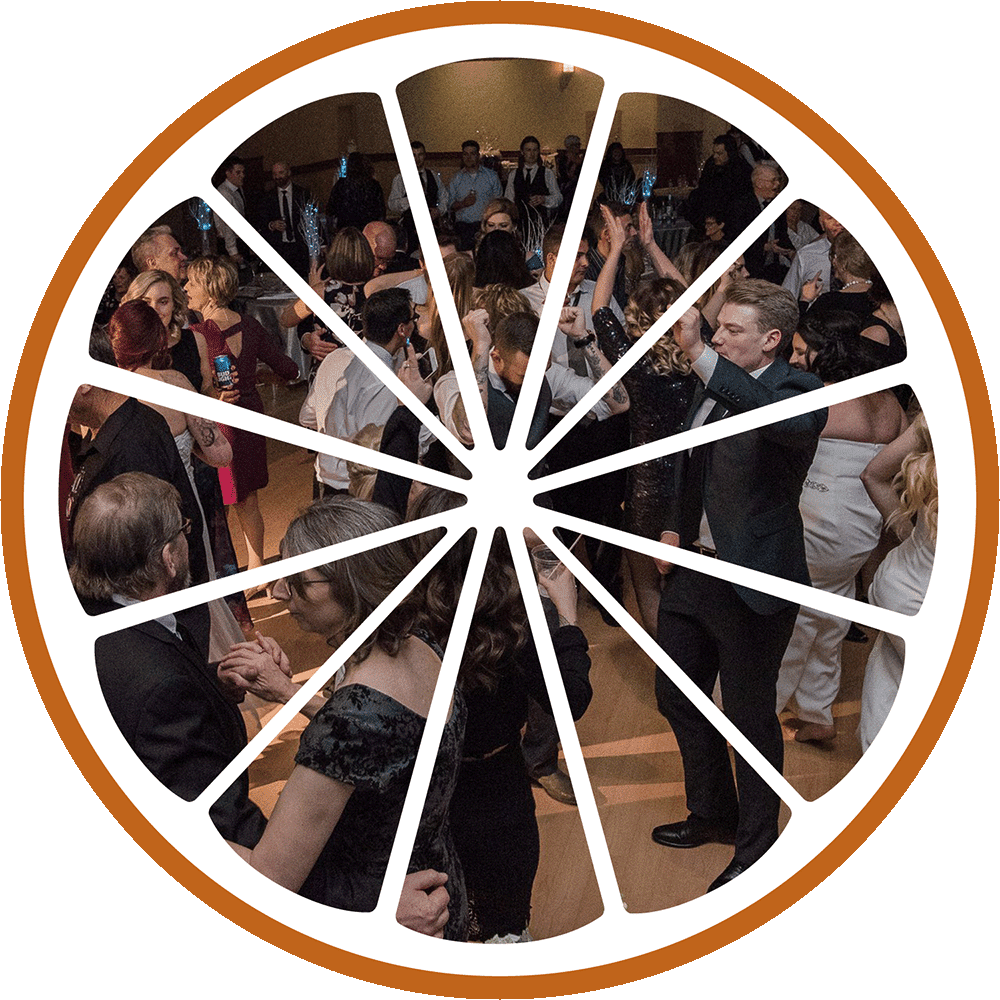 Let your audiovisual equipment really sing with a full-service DJ package from Juiced Events. A legal, licensed library of the best songs from all the genres spanning all the eras, and expert DJs who know how to read a crowd! From soft romantic background music before your wedding ceremony, to full-scale party vibes at your grad, Juiced DJs will make a splash at your event.
A Master of Ceremonies, or MC (sometimes written "emcee") is the host of your event who keeps your program on track and guides your guests from one activity to the next. You deserve a professional MC from Juiced Events who takes the time to research your vision and ask just the right questions so we can fully understand your needs and host your event effectively.
Ready to make a splash with Event Tech from Juiced Events?
Frequently Asked Questions about Event Tech
Such a vast array of audiovisual options can be overwhelming. We're here to help!
Can I rent out audiovisual equipment?
Yes! If you don't need a full-service DJ package and would rather DIY your own event tech, you may rent audio or video equipment, lighting, and many effects like bubbles or fog. You can pick up and return your rentals at Juiced Events or have them delivered and set up for you!
Some items are not available for rent, such as computers, DJ & Karaoke libraries, and photo booths. Please inquire for more specific information.
Can Juiced Events help me create a slideshow?
Yes! Creating a picture tribute or video for your guests is not something you do everyday, and may feel like a daunting task. We have some tips and tricks you can utilize, or you can hand it off to us completely! Video creation and video editing are some of the services we specialize in.
What if I have photosensitive guests?
Some videos and lighting effects have the potential to trigger a reaction from guests who may be photosensitive. Please inform us if you're concerned this may affect a guest attending your event so we can do our best to mitigate any potential triggers.
How much space should I allocate for services?
Generally speaking, it's ideal to reserve approximately 100-200 square feet of space for each service ordered. Imagine a 12' x 12' DJ area, or 12' x 12' photo booth area, for example. Depending on the services ordered, we may require more or less at specific sites throughout your venue. Please discuss your floorplans with us early on, and inquire if you have any questions.